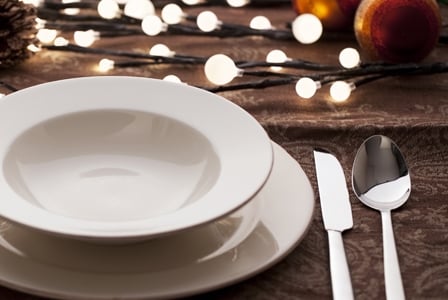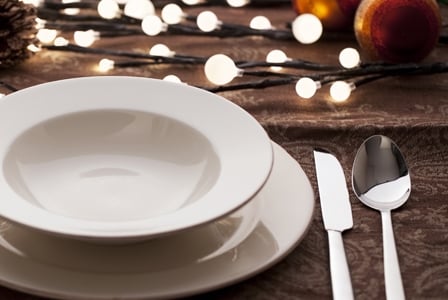 No matter what kind of dinner party you're hosting this season, we've got a menu for you!
The holidays are stressful enough without poring over recipes and choosing what to serve your guests. No matter what kind of sit-down dinner party you're hosting this season, we've got a menu for you!
Sophisticated soiree
Boss, in-laws, new neighbours? No worries—this menu is sure to impress!
Appie: Cinderella Pumpkin Soup
Main: Orange Bergamot Roast Chicken
Side dishes: Cranberry Kale Carrot Tart and Roasted Shallots
Dessert: Baked Apples with Roses and Chocolate Date Truffles
Casual cold-weather comforts
Sick of holiday dishes? Cozy up with this low-key cold-weather menu.
Appie: Lemony Herb Veggie Dip
Main: (Healthy) Chicken Alfredo
Side dish: Autumn Salad
Dessert: Almond Chocolate Crisps
Festive family-favourites
There's nothing wrong with sticking to the classics, though. Picky princesses and pirates can take comfort in this menu.
Appie: Roasted Garlic Bean Dip with Parmesan Pita Chips
Main: Cranberry Glazed Turkey Breast with Roasted Carrots
Side dishes: Lemon, Pine Nut, and Bread Stuffing and Roasted Garlic Mashed Potatoes
Dessert: Gingerbread Chews and Pumpkin Pie
Brilliant brunch
There's something for everyone in this morning meal.
Appie: Grain and Seed Bread
Main: Christmas Eggs en Cocotte
Side dish: Tempeh "Chorizo"
Dessert: Warm Fruit Compote with Creamy Yogurt
Doing something else entirely?
Perhaps you're hosting a feast fit for a vegetarian, or you're looking for perfect dishes for a cocktail party. We've got you covered for that too!