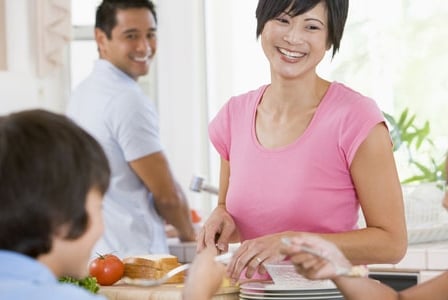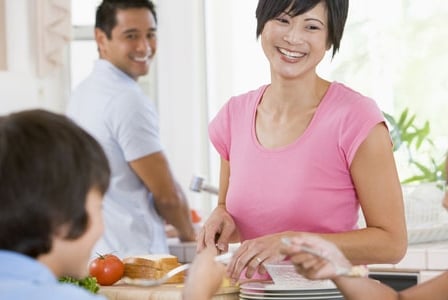 We've compiled our favourite alive recipes for quick and light meals that you can easily throw together over the holidays.
Our eating habits can get thrown out of whack over the holidays—we're running around during the day and eating heavy, often greasy foods at evening parties. We get it: there simply isn't time most days to pull together a full dinner.
That's why we've compiled a list of our 10 favourite alive recipes for quick and light meals that you can easily throw together for your family over the holidays.
Stir-Fried Turnip Greens and Tofu
Winter veggies and tofu combine to create a light meal that's still hearty and filling.
Nourishing Noodle Soup
This classic noodle soup with a twist will warm the body and soul.
Egg Baked in Potato
This wholesome dish can be served with a simple green salad.
Dilled Salmon Linguine
This recipe uses canned salmon to reduce cooking time, while still delivering a boatload of healthy omega-3 fats.
Cremini Omelette
An omelette is a perfect option when we want something fast and nutritious.
Three Bean, Spinach, and Kale Stew
Chock-full of fibre, this stew will keep us full, so we can get more done on our to-do list without grabbing fast food.
Curried Couscous Salad
This quick and easy dish is perfect to have in your fridge for moments when you're running out of time.
Sardine Sandwich with Walnut Spread
This little fish is packed with healthy fats. Change up the bread or toppings based on what you have on hand at home.
Egg Fried Rice
Use up leftover rice in this healthy version of the classic.
Blueberry Almond Smoothie Cups 
By preparing your smoothie cups and freezing them in advance, all you have to do is grab a couple and whirl them up in the blender with some extra liquid before  running out the door.